OUR COMMITMENT TO SERVICE
IS BASED ON TOTAL CUSTOMER SATISFACTION.

Our commitment to service is based on total customer satisfaction. We offers you an effortless transfer between the airport and your hotel. No more waiting in line for a taxi or walking around in stress. Pre-book your airport shuttle transfer now to ensure a smooth arrival and departure in Penang.We ensure that we will be there whenever or wherever you need us, 24 hours a day, 365 days a year.
We understand the stress and discomfort you may experience after landing in a busy metropolis where you have countless airport transportation options.
If you want to eliminate all the choices that can give you potential headache and frustration, you're in the right place.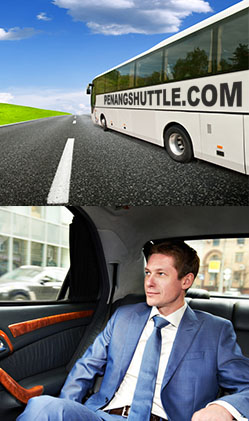 Transfer come with Meet & Greet services

Car / Van / MPV / Coach for hire come with Chauffeur Driven

Sightseeing Tours

Special Interest Tours

Package Tours

Hotel Reservation

M.I.C.E ( Meeting, Incentive, Conference & Exhibition )